Set in 340 acres of idyllic grass and woodland with a stunning 36-acre lake, Parc Bryn Bach is the perfect setting for adventurers of all ages and abilities. The Park is home to a range of family-friendly outdoor activities, including a range of supervised water sports — from water swimming to kayaking and paddle boarding to canoeing — all of which take place on the lake.
Whether you're an individual, family or a group there's loads to pack in, such as: archery, bush craft, caving, climbing wall, mountain biking and go-karting.  Plus, for golf enthusiasts there is a driving range, golf course and even footgolf for families.
With a variety of nature trails on offer, the Park has accessible walking areas for all ages and abilities to enjoy. You can even take some time out to sit and relax in our sensory garden while you enjoy the local flora and fauna.
The Park is also home to a newly refurbished bunkhouse and there are camping facilities on-site.  It's a great location for team building days, active adventure holidays and school trips where visitors can experience the great outdoors and develop new skills.  Set in the heart of Wales, there is easy access to surrounding areas including the wonderful Brecon Beacons.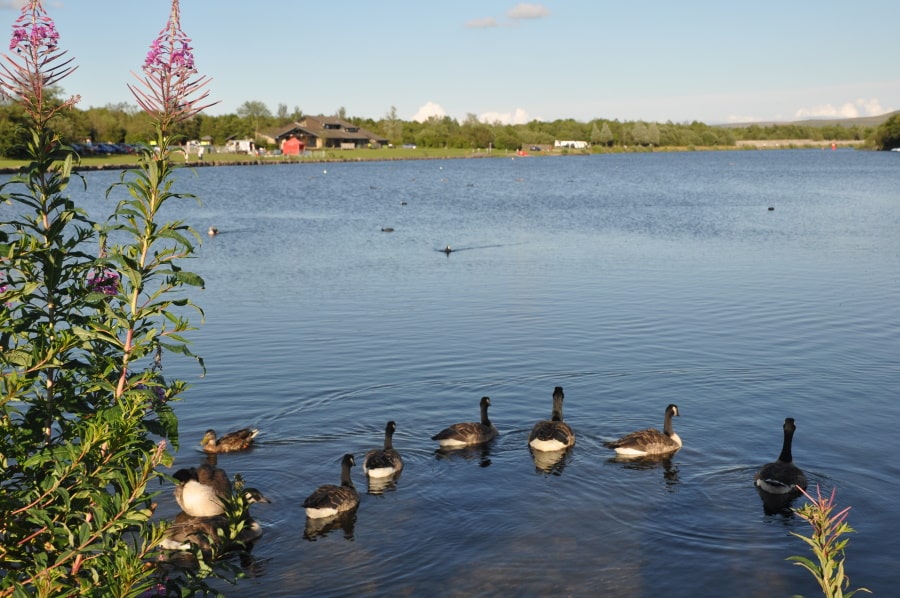 Our on-site Visitor Centre and Lake View Cafe are both dog friendly, so if you do bring your four-legged friend for some Parc Bryn Bach fun, they can come inside for refreshments.  Alternatively, there's plenty of outdoor seating for you enjoy your refreshments and the view at the same time.
Welsh Government through Valleys Regional Park, have proudly part funded improvements to the bunkhouse and visitor centre — as well as a new wooden children's play area at Parc Bryn Bach.